History of Market Street Near Trinity Row
---
Situated between Logan Square and Market Street, Trinity Row exudes the rich history for which the City of Brotherly Love is known. Our apartments near Market Street are located on a quiet street amidst a neighborhood filled with cultural institutions and a stored past. Re-purposed from single-family homes, our 19th century brick and brownstone town homes have been transformed into modern-day apartments that retain historic charm which is only fitting considering Trinity Row's locations.
Our apartments near Market Street in Philadelphia honor the history that this once-major thoroughfare represents. Once named America's most historic highway, Market has acted as one of the city's primary east-west pathways for centuries. Originated in the 1682 city plan devised by William Penn and Thomas Holme, Market Street was first known as High Street and its width planned to ease transmission of disease and fire. By the 18th century, the street was home to some of Philadelphia's most prominent civic institutions, housing a jail, courthouse, town hall, Christ Church, and a Quaker Meetinghouse built on or near the thoroughfare.
By the 19th century, when the buildings that house our apartments near Market Street were constructed, High Street had been renamed to its current moniker. The offerings along the street had diversified to welcome a variety of businesses like apothecaries, book sellers, hotels, clothiers, and more, providing a glimpse into the commercial hub that Market Street would become to day. The street continued to develop as a center for governmental and commercial affairs while adding new and exciting transportation options. By 1905, service on the "El" (Market Street Elevated) began connecting 15th Street and the Schuylkill River and expanding access to the area.
Trinity Row is conveniently located just three blocks from bustling Market Street. In addition to being convenient to this historic thoroughfare, our apartments near Market Street are just steps from renowned Philadelphia institutions like The Academy of Natural Sciences and The Franklin Institute. Create your own history at our unique community. Call us today to learn more about Trinity Row and schedule a tour!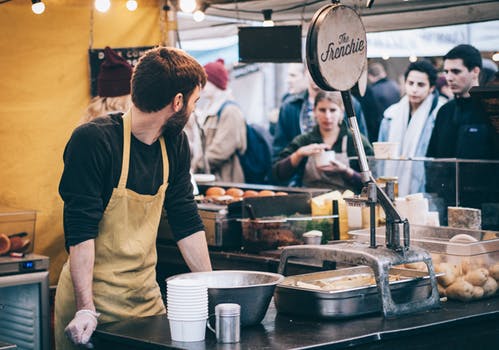 Contact Trinity Row in Center City
---
Learn more about our Center City Philadelphia apartments! Take a virtual tour or call our leasing office at 215-854-0729 to schedule a personal walk-through of Trinity Row.
Address:
2027-31 Arch Street
Philadelphia, PA 19103
Hours:
M-F: 10-6, SAT: 10-5, SUN: 12-5
or anytime by appointment